Quickly and Easily Identify Site-Specific Native Seed Blends
Reclamation projects are complex scenarios. Beyond managing crews, deadlines, and budgets, there is the importance of identifying the right species for a location. Many regulations around reclamation or revegetation require that an operator or land owner submit a reclamation plan well in advance. 
But how do you decide which species to plant? And how can you be sure the grasses you choose will actually grow in your region? It's a daunting task, especially when you consider the fact that one tract of land can be made up of many different soil types. 
Conservationists, project managers in the oil and gas sector, and large acreage landowners all have a shared goal: complete a project in a way that leads to sustained success. But it's a powerful bonus to be able to complete a project in a way that is sustainable.  
A key to achieving both these goals is the re-vegetation of project sites with site-specific native seed blends that are ideally adapted to the specific region and soil type of a project.
Help is far closer than you might realize. Seed-Spec is an online tool that puts a reclamation specialist in the palm of your hand.
With Seed-Spec, developing custom, site-specific native seed blends has never been easier or more precise. Let's explore why site-specific planning is vital and how different stakeholders can harness the power of Seed-Spec to bring their projects to life.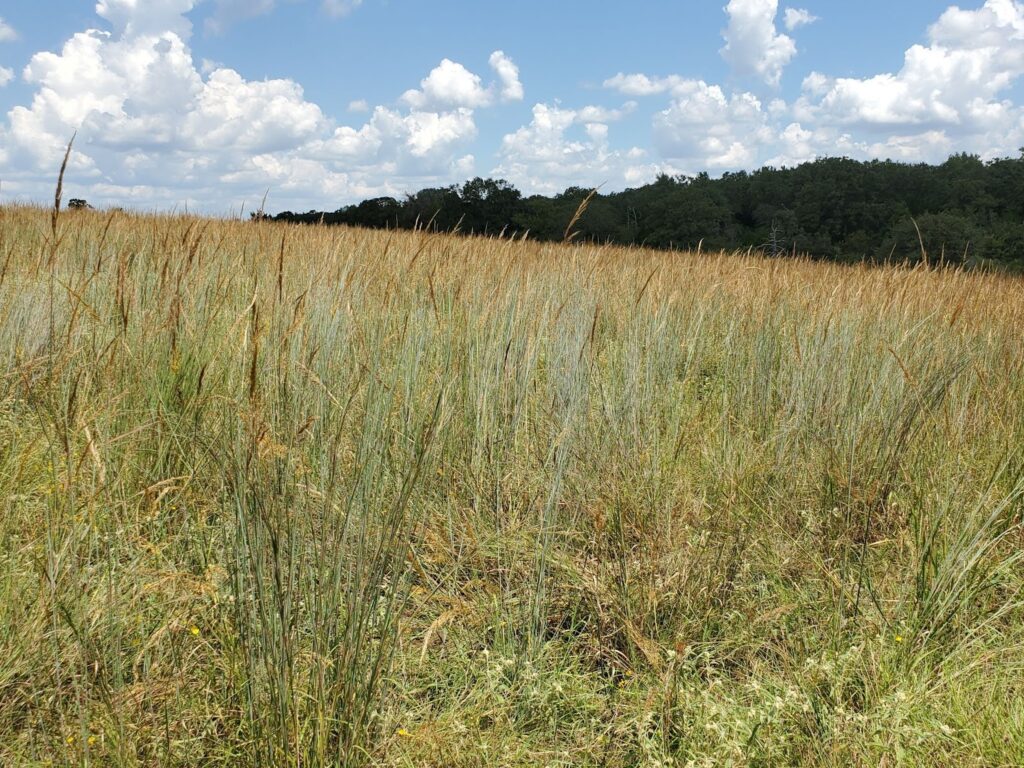 The Importance of Site-Specific Native Seed Blends for Any Project
Native plants are not just a fundamental element for reclamation and ecological restoration; they are also pivotal in enhancing wildlife habitat. Their significance goes beyond aesthetic appeal – these species play a crucial role in sustaining ecosystem services that nurture life on earth, from harboring vibrant wildlife and pollinators to purifying air and water.
However, acknowledging the importance of native plants is just the beginning. It's important to choose native seeds and seed blends that are adapted to the specific conditions of your site. The diversity in soil types means a one-size-fits-all approach won't yield the desired results. Any seeds you plant will need to thrive in your soil and be well-adapted to the climate and rainfall in your location. 
However, identifying the right seeds for a large project can be time-consuming. To save time and help you choose the right blend the first time, you need a tool that assesses the characteristics of your site and climate and identifies site-specific native seed blends.
Seed-Spec is a geo-spatially enabled web application designed to streamline the process of creating custom native seed blends for your project. Whether you're an engineer, project manager, or ag producer, Seed-Spec facilitates a quicker, smoother pathway to developing a seed blend that matches your project's unique requirements and goals.
Effortlessly craft site-specific native seed blends that align with your project's objectives. Seed-Spec empowers you to marry technology with nature, ensuring a harmonious blend that fosters ecological balance.
Accelerate the pace of your re-vegetation efforts with Seed-Spec. This tool allows you to develop a native seed blend rapidly and efficiently, aligning perfectly with your project's re-vegetation prerequisites.
Take the guesswork out of selecting the right seeds for your farm or ranch. Seed-Spec offers you the confidence and peace of mind that the species you choose are perfectly adapted to your land, facilitating quicker establishment and thriving ecosystems.
Seed-Spec aggregates data from multiple sources to generate site-specific custom seed blends that significantly enhance the likelihood of your project succeeding.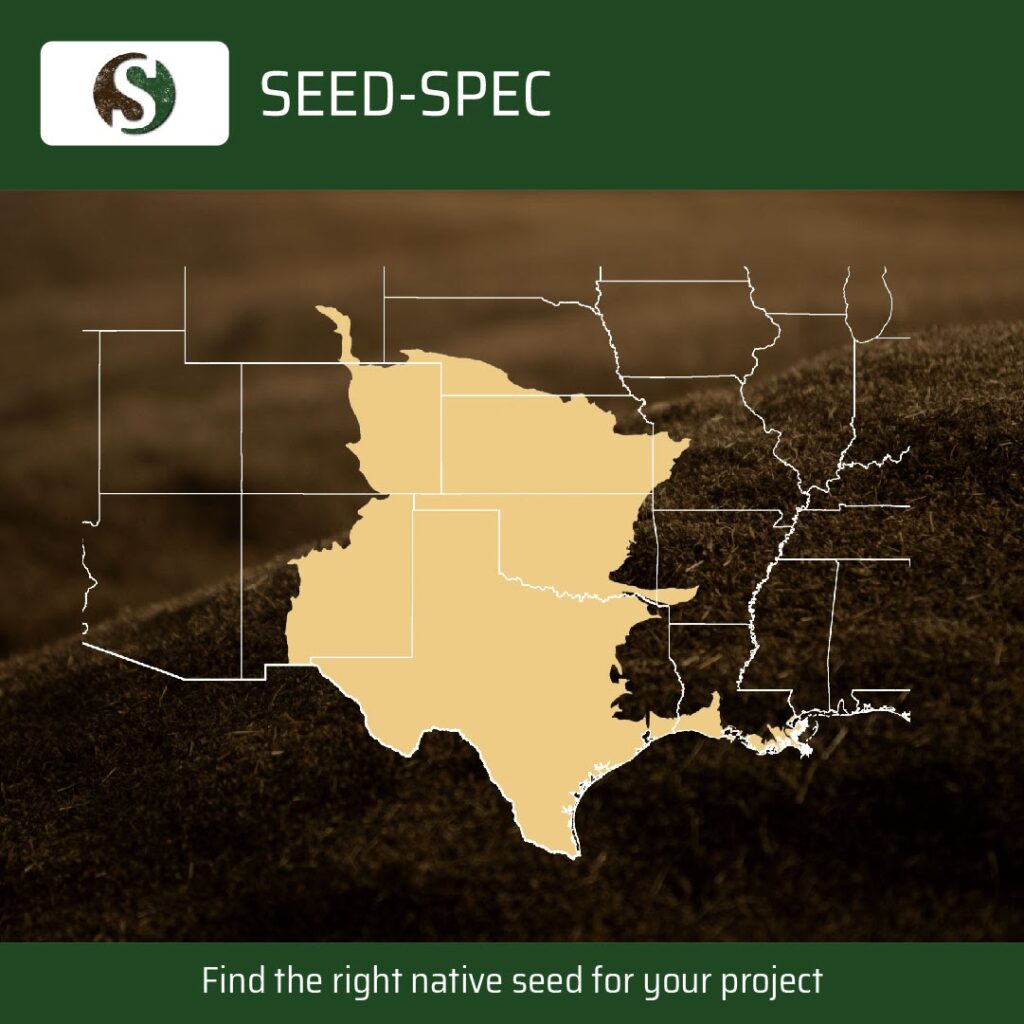 Simply select the boundaries of your project area or upload a shape file onto your map, and let Seed-Spec do the rest. It generates a detailed report, spotlighting native species and varieties compatible with your chosen area, based on soil types and ecological site data. 
Go to

https://seedspec.com/

Create a login (or log in if you have already created an account)

Create your project.

Draw the points of your project.

Seed-Spec will use the soil and ecological data of your area to develop a site-specific native seed blend. 
Moreover, it indicates which seeds are commercially available, saving you hours per project and reducing the risk of replanting.
Create Site-Specific Native Seed Blends with Seed-Spec
With Seed-Spec, the creation of vibrant, biodiverse environments is no longer a complex task. It transforms the way you approach your projects, guaranteeing higher success rates and fostering environments where nature and humanity can thrive. 
Ready to transform your project with Seed-Spec? Get started here and take the first step towards a greener, more vibrant future.